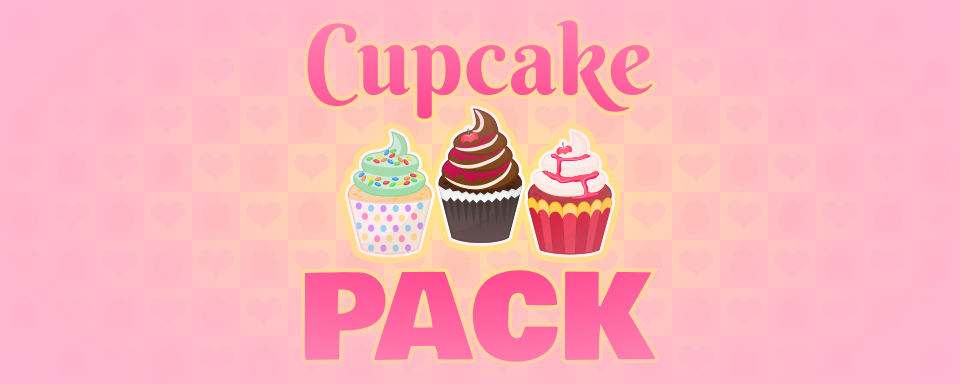 Cupcake Pack
As soon as I hit the "public" button, Itchio said:
"You recently updated this page. Consider posting a devlog to notify followers of the updates."
Well, I think devlogs are awesome! I love writing and writing and writing... But I won't turn this into a blog. u_u
I'm here to say that I have other flavors in mind and I do intend to add them in this pack, but it will take some time. A couple of weeks, maybe. It will depend on my excitement to create even more cupcakes! xD
So far, in my to-do list, there are the following flavors: Rainbow, with the rainbow colors; Christmas and Halloween, with only the main symbols (the things these holidays are known for).
HOWEVER, if you want a specific color, flavor or theme, give me a heads up in the comments. I'll be happy to try it out! ^u^
That's it! Have a nice day! 8D